Nestled in the vibrant neighborhood of Forest Hills, Queens Bully pays homage to its surroundings with a name inspired by the iconic Queens Boulevard. As a gastropub, we provide a welcoming and expansive space where patrons can indulge in a delectable fusion of American BBQ, globally-inspired dishes, and an array of carefully crafted cocktails and beers. Since our establishment in July 2017, Queens Bully has become synonymous with the cultural tapestry that defines Queens, earning a cherished place in the hearts of locals as their go-to gastropub. Our unwavering commitment to delivering exceptional culinary experiences and beverages is a source of great pride.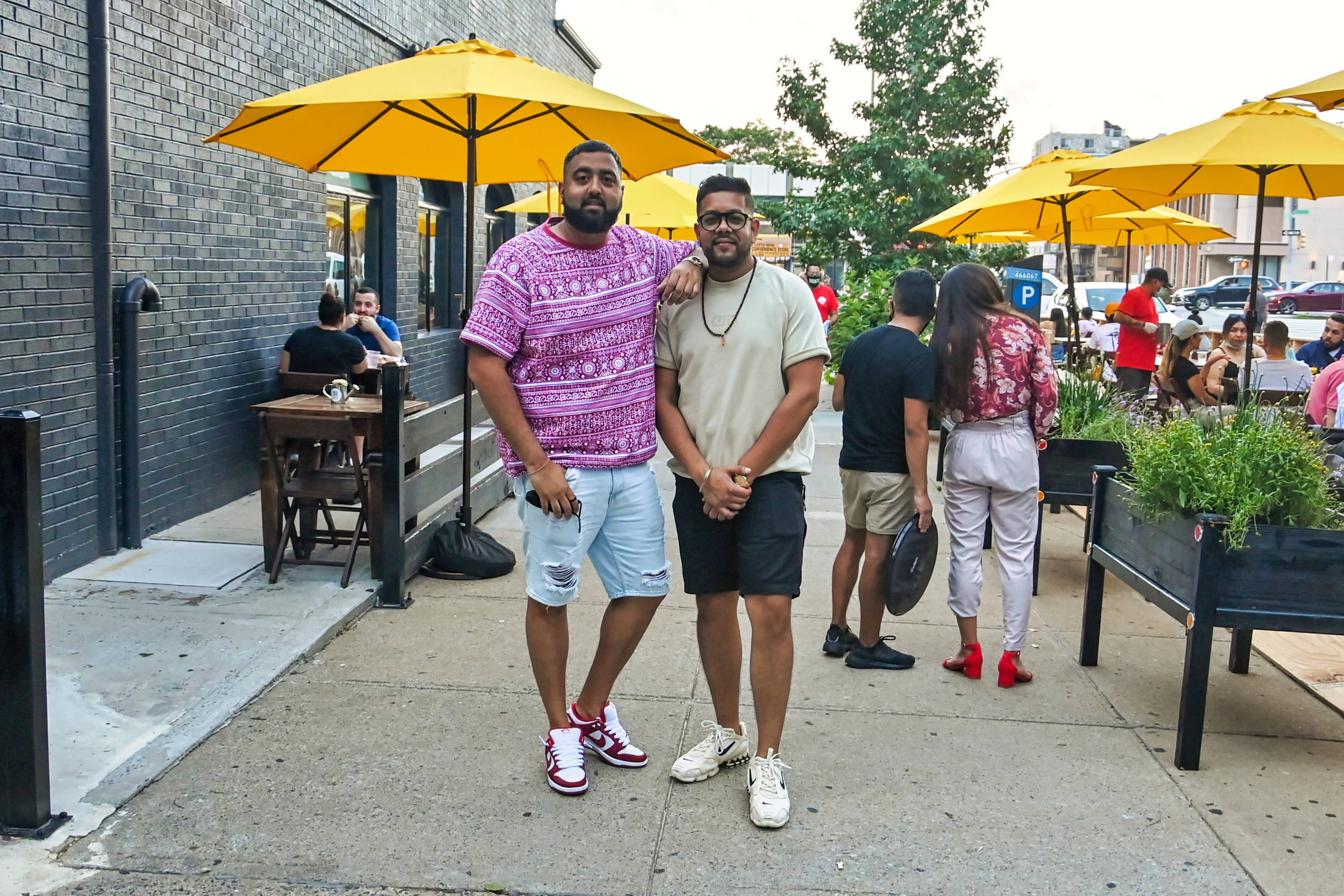 Dear Queens Bully Community,
As the founders of Queens Bully, we wanted to take a moment to reflect on our incredible journey since our inception in 2017. It has been a wild ride, filled with delicious flavors, diverse experiences, and a whole lot of passion!
Our mission at Queens Bully is simple: to bring the world's tastes to our beloved borough while creating an inclusive and joyful environment for our patrons and family. We are proud to be an integral part of the Queens Gastronome community, pushing boundaries and making waves in the F&B scene.
One of our biggest achievements has been the recognition we've received from esteemed publications like Infatuation, Eater, Thrillist, and many more. Being hailed as trailblazers of the Queens Gastronome Community is truly an honor, and we couldn't have done it without the incredible support from our loyal patrons and the hard work of our dedicated team.
Speaking of our team, we consider ourselves one big family. Our diverse and talented staff brings a wealth of expertise and cultural experiences to the table, making Queens Bully a true melting pot of flavors and ideas. We are constantly striving to provide a safe and wholesome environment for our team members to thrive and grow.
But our pride doesn't stop at our culinary creations and team. We take immense joy in collaborating with local business owners, organizing networking social events, and building partnerships within our vibrant community. Queens is not just a place where we operate our business; it's our home, and we are dedicated to supporting its growth and evolution.
Of course, our proudest accomplishment to date has been our collaboration with World Central Kitchen (WCK) during the challenging times of the COVID-19 pandemic. Through our kitchen and the logistical support of WCK, we were able to prepare and serve over 100,000 meals to those in need. It was an extraordinary effort that showcased the power of community and compassion.
Looking ahead, we remain committed to sustainability. We understand the importance of preserving our planet and ensuring a brighter future. That's why we have partnered with environmentally conscious brands like Uber Eats and invested in sustainable branded packaging. We are determined to reduce waste, minimize our carbon footprint, and pave the way for a more eco-friendly future.
As we continue on this incredible journey, we invite you to join us in celebrating the flavors, cultures, and spirit of Queens. Queens Bully is more than just a restaurant; it is a testament to the resilience and diversity of this remarkable borough. Together, let's keep pushing boundaries, supporting our community, and savoring the remarkable flavors that make Queens Bully a culinary gem.
With heartfelt gratitude,
Ro & Su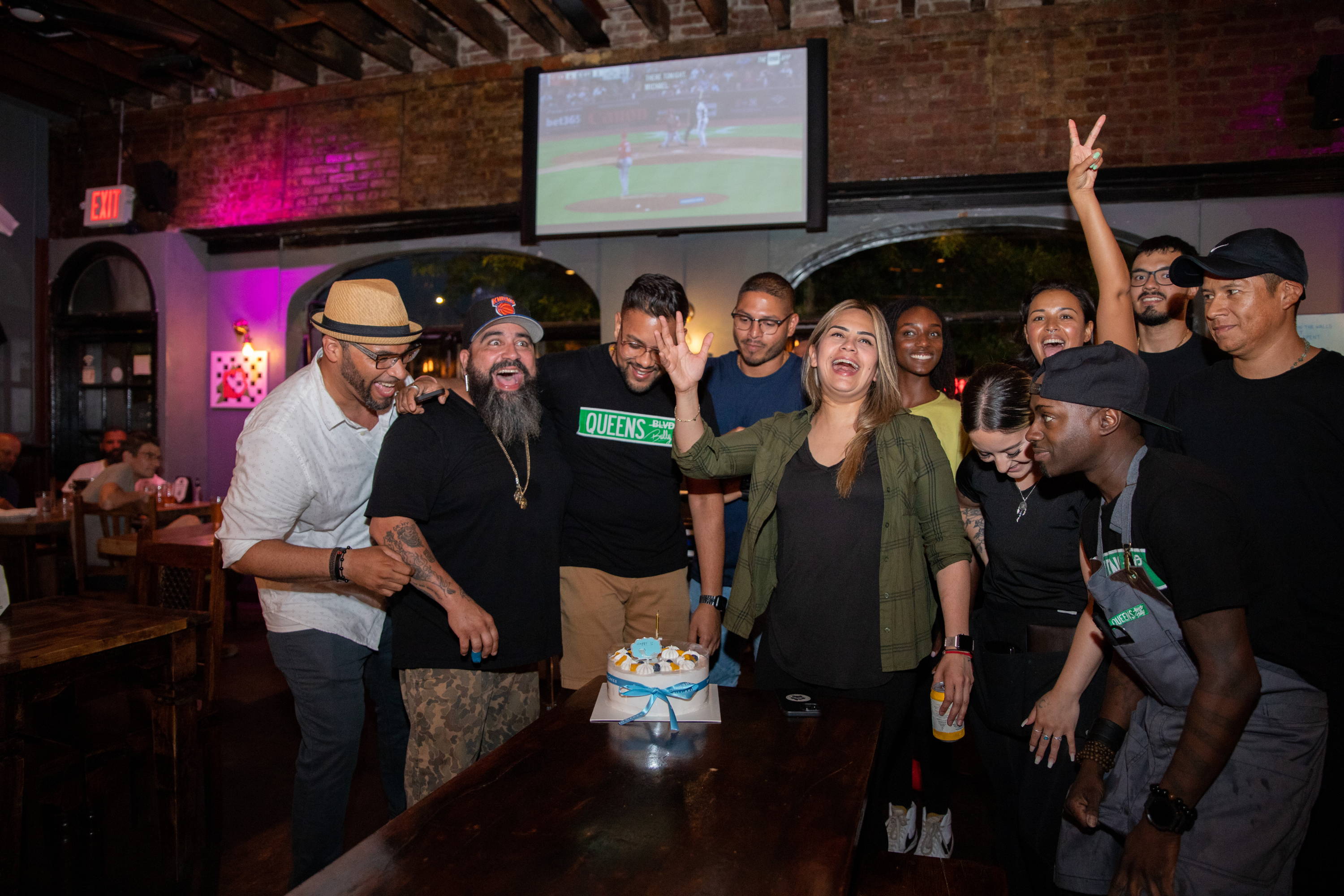 At Queens Bully, community connection and support are at the heart of everything we do. As a community-based, Queens-first establishment, we are dedicated to making a positive impact through various initiatives.
During the challenging times of the COVID-19 pandemic, we partnered with World Central Kitchen (WCK) to serve our community. Utilizing our kitchen, we prepared over 100,000 meals for individuals and families in need, supporting WCK's heroic efforts to feed frontline workers and those facing hardships.
We also joined forces with local businesses for a food drive during 718 Day, providing meals to over 200 residents of Queens. Collaborating with others in the community allows us to amplify our impact and uplift those in need.
Breast Cancer Awareness holds a special place in our hearts. Each October, we develop merchandise to raise awareness and dedicate the profits to the American Cancer Society. By combining our love for food with a commitment to a vital cause, we contribute to research and support programs.
Global solidarity is important to us. When India faced the COVID-19 crisis, we collected proceeds from our Indian-inspired cocktails and donated to relief efforts. Our support extended beyond our immediate surroundings, demonstrating our belief in the power of global unity.
Locally, we collaborate with New York Relief to provide food assistance to communities in need. Partnering with organizations like New York Relief allows us to reach those who require assistance and make a meaningful difference in their lives.
At Queens Bully, we strive to be more than just a restaurant. Our dedication to community connection and support is unwavering. By actively engaging in initiatives that improve lives, uplift essential workers, and contribute to vital causes, we create a positive impact.
Join us in building a thriving community where everyone feels seen, heard, and nourished. Together, we can create a brighter future for all.
"If more of us valued food and cheer and song above hoarded gold, it would be a merrier world."